Pet Care in Otonabee!
Otonabee Animal Hospital is a multi-service clinic. We are available for house calls by appointment, Monday to Friday. Appointments in office are available Monday through Saturday, surgical procedures Monday through Friday, and as required in emergencies.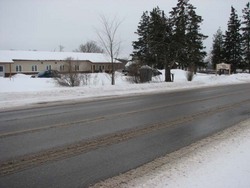 Otonabee Animal Hospital came into being in its present form in January of 2001, but was preceded by Rorke Veterinary House Call Services (1996), our mobile practice for 4 -1/2 years, serving Peterborough and an area of Ontario covering over 1500 square kilometres. Our mobile service continues to attend to established and new clients who require home visits, offering the services of our veterinarians to provide prompt quality care to those who might not otherwise have easy access to veterinary attention. We are happy to visit your home for consults, vaccinations, minor procedures and laboratory sampling and, where necessary, we can also provide transport for your companions to and from our hospital for necessary care. Our goal is to expedite your pet's recovery and good health whether in your home or in our office.